Reedy established computer forensics team at Australian counterpart of the FBI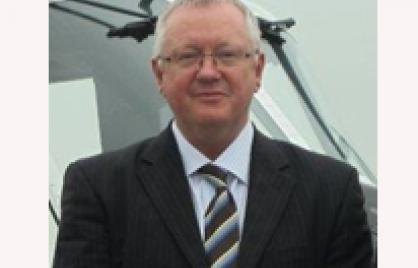 Contact: Keith St. Clair (EOM) (202) 724-5349
Shortly after the 2002 terrorist bombings at a Bali nightclub killed 202 people – nearly half of them Australians – Paul Reedy joined that country's version of the FBI to put together its Computer Forensics team, which assisted in the case.

Computers, data storage devices and smartphones are ubiquitous in today's society. And that includes the criminal world, where such technology can be used to plan and commit crimes, or can be a witness to crime, Reedy said. "Where every contact leaves a trace in traditional forensic sciences, the same principle applies in the digital world," he said.

"My role was to pull together a cohesive and coherent computer forensics capability" for the Australian Federal Police, Reedy recalled. "The staff was spread all over the country…That staff grew from seven people to 60 in my 10 years."

Reedy recently began his new job: head of the new Digital Evidence Unit for the District's Department of Forensics Sciences, which this fall will be celebrating the first anniversary of its founding.

"Digital evidence is the identification, preservation and analysis of the digital crime scene and the presentation of those results as evidence," Reedy said.

"Paul's known worldwide, he has exceptional expertise and graces DFS with an amazing level of ability," DFS Director Max Houck said. "This unit couldn't be in better hands."

But Reedy said he was "just lucky" that he got into a career in forensic sciences while studying medical research and pharmacology back home in Australia. That led him to toxicology, he said, where he discovered forensics. "I have stayed with it ever since."

"My whole career has been based on making a contribution to the community," Reedy said. "I like the puzzle that is forensic sciences and making that work to serve the needs of justice."

Among the major investigations he worked in a career that has so far spanned nearly 30 years:
The Ricky Conway Murder: In 1997, the wife of a serving member of the Australian Federal Police was found dead, thought to be a suicide. But it turned out to be murder. The husband had hired two drug users to kill her over a child-custody battle. "They injected her with heroin," Reedy said. "It was a challenging investigation because it was surveillance and wiretaps – all without alerting the husband that he was a suspect."
Operation Pendennis: A massive investigation that began in July 2004 and netted more than 20 suspects across Australia who were planning terrorists acts. The probe involved a "huge amount of data – 4.5 terabytes," Reedy said. That's the electronic storage equivalent of 600 full-length digital movies or 4.5 million songs.
The 2004 Indonesian Tsunami: The day-after-Christmas disaster killed more than 200,000 people, including many Australians who were vacationing in the region. Reedy dealt with fingerprints, biology and DNA evidence, and said it's "hard to say" exactly how many victims there were because of the magnitude of the tidal wave's destruction. "It changed the face of the geography of some of those islands," he said.
Although being able to work in DC's cutting-edge Consolidated Forensics Laboratory certainly appealed to Reedy, he said, "the biggest draw for me is always the people you work with. I've known Director Houck for several years, and I've got a lot of respect for him," Reedy said.

That respect is mutual.

"The digital forensic expertise that Paul brings to DFS and the District is staggering," Houck said. "He has global connections and an acute awareness of what's happening now and what's coming in the field. We are truly lucky to have him here."